Description
The searchlight is with built-in long-life and free-maintained rechargeable battery of high capacity as 2800mAh.The battery has more than 500 times' charging and discharging recycle life. LED is the advantage of energy-saving, high light, and long life. Function as a searchlight or emergency light is available. The torch also has a long range hence very useful on a farm or for hiking and camping.
Rechargeable High Brightness Flashlight
Battery type: lithium-ion
2800mAh battery capacity
affordable price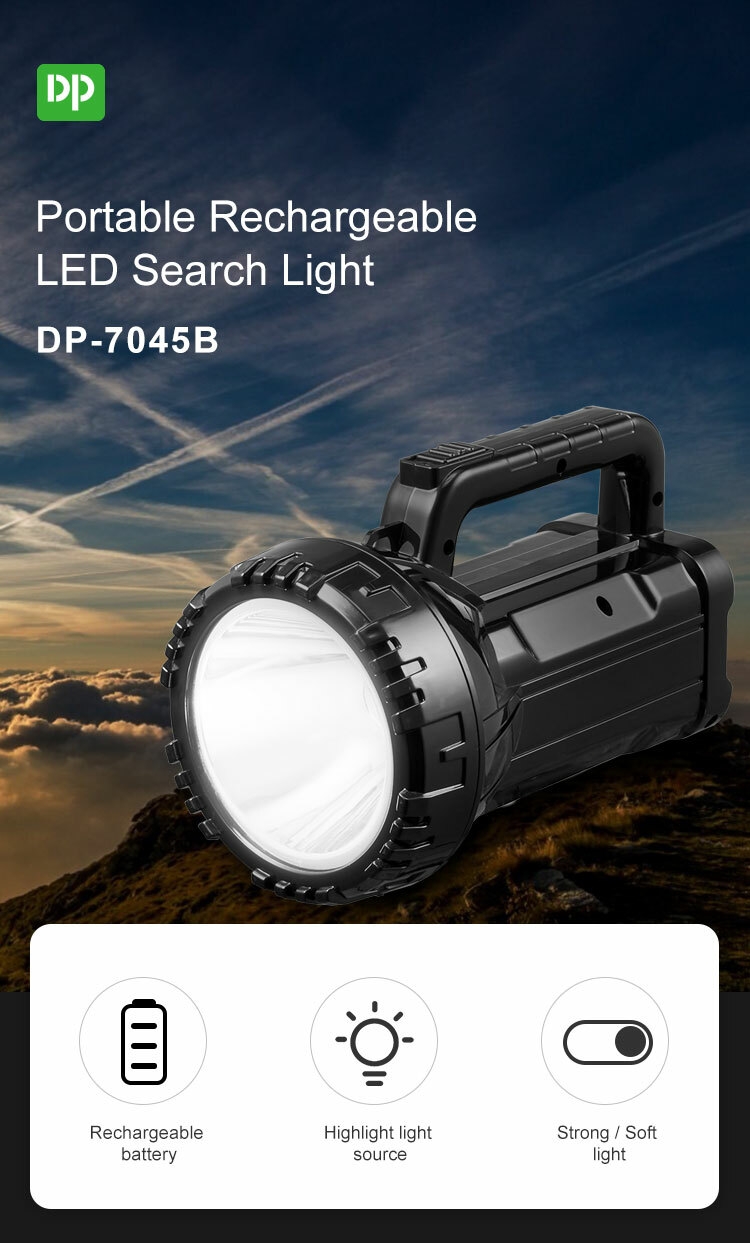 Rechargeable LED Flashlight / Torch Jumbo Size 12.8cm in length and uses a single Xtreme LED that burns for a gobsmacking six hours on full beam and an even more impressive 144 hours on low beam. To charge, just plug it into the nearest USB 3.0 power source; it even comes with a useful battery indicator.
Rechargeable LED Flashligh has beam strengths, from 1 lumen – just bright enough to see by without attracting attention to yourself – to a mind-bending 1,800 lumens. It also features an emergency strobe and SOS, plus a very cool locator beacon built into the torch button that gently flashes intermittently so it can be found in the darkness of a tent.